A house fire is a catastrophic event that can deeply scar a family. According to 2022 statistics, an average of 358,500 homes experience a structural fire each year.
It is an emotional tsunami for house fire survivors and the most stressful situation that will continue as you deal with the fire aftermath. Indeed, there are so many different things you will need to think about, remember, and deal with.
If you are unprepared or stressed, it is difficult to know exactly what to do next. You may wonder:
Is it safe to get back into our home?

Is there anything left inside that we can save?

Should we call our insurance now? 

What are we going to do financially?

How are we going to deal with the cleaning and reconstruction?
These are only a few questions that victims will have to answer as they try to make sense of what happens around them. Confusion and sadness are normal responses to events; knowing your options and to whom to turn for assistance is essential. Here is some helpful information.
If you survived the house fire, the first thing you may want to do is to ensure that the people with you are safe and ok. 
Take a moment to check if your family members need help or emotional support. It is also good to let the rest of your family or friends know that you are safe.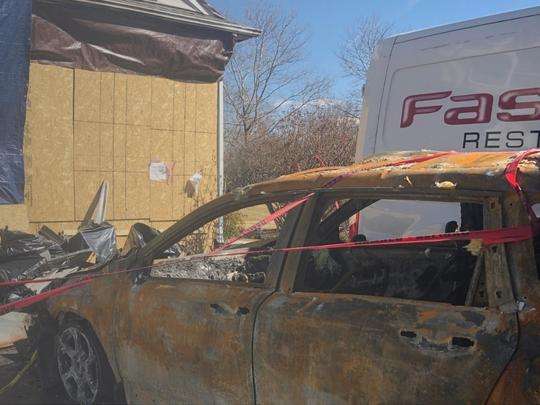 If you are a renter, you may want to call the property owners as soon as possible so they can take action and assist you with the recovery process.
The next step is not to go back to your home. Too often, people want to measure the extent of the disaster and save whatever can be salvaged.
Refrain from doing that. It is unsafe, and you do not want to touch anything before you contact your insurance.
Why?
First, you could jeopardize your safety. Second, you could inadvertently undermine the insurance process and get your claim denied.
If firefighters are still onsite, ask them how to get a copy of the fire report from your local fire department to help you with the insurance claim. It is good to ask for a point of contact at the fire department who will be able to help you.
Then, call your insurance to inform them about the fire damage, cover all living, lodging, and expenses costs, and kick off the post-fire recovery and restoration process.
Some insurances work with restoration companies, which may not always be playing to your advantage. If you know a restoration company you trust, you can call them and ask them to come onsite for an evaluation and have them work with you and your insurance company.
Why Involve a Restoration Company So Early?
The purpose of involving a restoration company like FastPro Restoration early in the process is beneficial for multiple reasons:
The restoration company will coordinate with the fire department crew and board up windows and doors that have been broken or disappeared in the fire and tarp portions of the house or roof that got severely impacted. The purpose is to prevent people and animals from entering your home, or natural elements like rain, hail, or snow create more issues. So the safety and property protection aspect is essential to a restoration company.
The post-fire scene is a mix of burned materials and debris soaked or floating in the water or chemicals used to extinguish the fire. The restoration technicians are trained to deal with those types of hazards. In other words, they will go inside your home with the closest attention to safety, evaluate the extent of the damage, and assess the overall costs involved to get you back to your home.
The restoration company will help you with the insurance claim documentation. Typically they will take pictures and document all the steps and progress during the restoration process. It is why you should leave your belonging where they are and not try to touch them or salvage them yourself. 
The restoration technicians will handle the triage of your personal belongings and help evaluate what can still be salvaged. They will pack your items that can be saved and send them to their shop for cleaning. Depending on the content to clean, they will adjust their cleaning methods. 
Restoration companies work with a network of professionals to handle the entire project and most difficult tasks, which can scope clothes, furniture, electronics cleaning, and property reconstruction.
Most restoration companies have professional equipment to extract water, remove soot and smoke, and dry surfaces.
The restoration company's interest is to get you back to your home as quickly as possible, given the claim insurance context. Therefore, consider them as your team. Through their constant communication on job progress, you will gain insights and clarity about what to expect.
How long Does It Take To Restore a House?
All house fires are different, and the time it will take to salvage items, remove debris, clean, disinfect, and restore the affected area can vary greatly. 
There is no standard lead time, and everything depends on how damaged your house is, how the insurance claim is handled, how effective the restoration company is, and how fast contractors can do their job.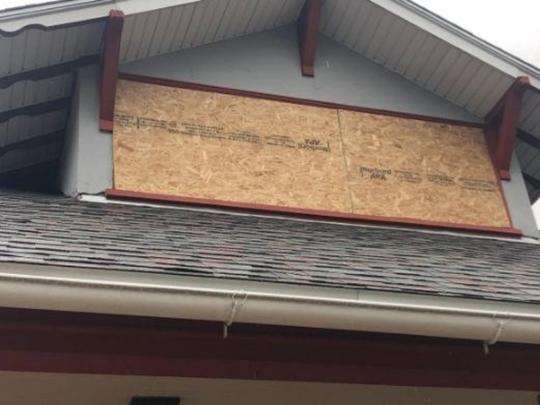 In other words, there are many different moving parts in the equation. 
Hence, when selecting a restoration company, you may want to consider how many fire restoration jobs they have completed, knowing that being a restoration company part of a national franchise is not a pledge of experience and know-how.
The reality is that it can take weeks to months to complete the cleaning and restoration work. If the damage is minor and concentrated, the restoration process will take less time than if the damage is extensive. 
For minor fires concentrated in one room or a specific area like a kitchen, usually scoping smoke soot removal, cleaning, deodorization, and repair, your restoration team will be able to tell you how long you can expect before the completion of the work.
The restoration process will be more involved for intermediate to large fires impacting different rooms in which walls, ceilings, and flooring are impacted. The time to clean and repair will highly depend on the fire's severity; in this case, restoration can take several months to complete and involve different trades for plumbing, flooring, etc.
In other words, arm yourself with patience and work closely with your restoration company for updates on job progress.
As always, preparedness is essential. Therefore, we highly recommend you connect with the restoration companies in your local area and do due diligence about their services, process, and know-how. 
If you are the victim of a house fire, contact FastPro Restoration and call our 24/7 emergency line to get help and get your life back to normal. With decades of experience in house fires, we can help our local communities when they need it most.